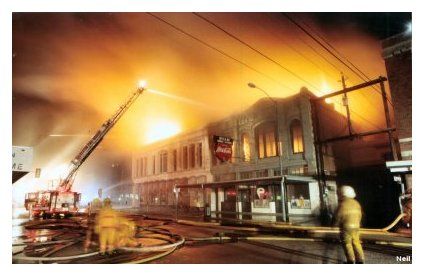 In 1886, the Scanlons, a prominent real estate family in Galveston, purchased land and built two buildings known as the Levy Building and the Star Drug Store. The Scanlons hired one of Galveston's most renown architects, Nicholas Clayton, to design the buildings. He created attaching facades with asymmetrical window groupings consisting of arches and elaborate decor.
The original structure of the Star Drug Store was wood; this changed when Charles J. Michaelis, a local druggist, bought the building in 1906. Michaelis hired a contractor named J.W. Zempter, who without compromising Clayton's design, converted the building to brick. This fifteen thousand dollar renovation was completed in 1909.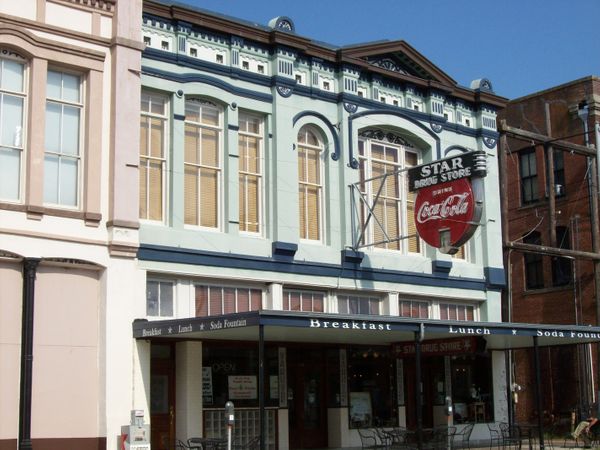 In 1917, the Star Drug Store was fully operational, and a horseshoe shaped, tile soda fountain counter was added to the pharmacy.
In the 1920's George Clampitt and Grady Dickinson purchased and operated the store until 1982. These two men maintained the integrity of the drug store as well as altered history when the Star became the first desegregated lunch counter in Galveston.
Ownership changed hands several times before a severe fire on Friday, March 13, 1998, closed the store indefinitely. In November 2001, the Tilts family purchased and began restorations to the building.
This five year project included rebuilding and restoring the facade, two loft apartments upstairs, the historical Coca-Cola neon porcelain sign and the drug store. The owners paid careful attention to detail so that their patrons would have a memorable experience. The original horseshoe counter, complete with the embedded red tile star in its prominent facade, still reigns as the Star Drug Store's most recognized emblem.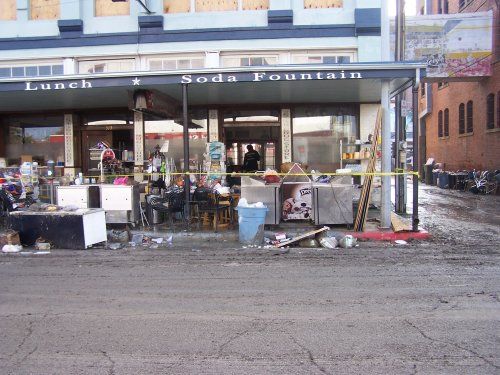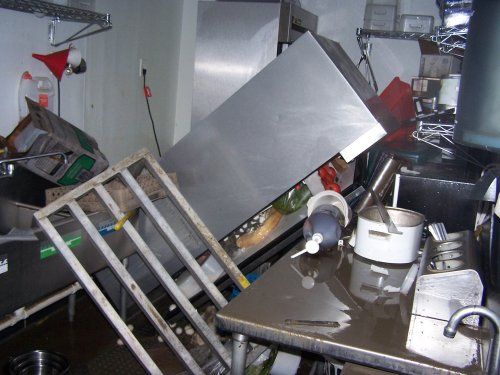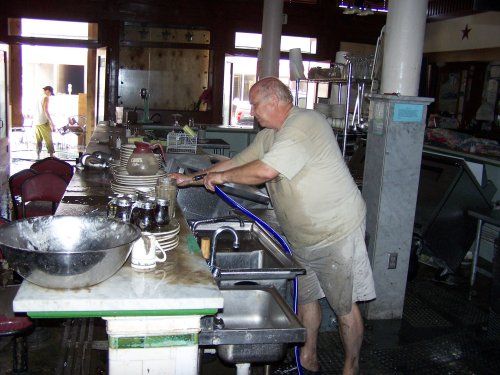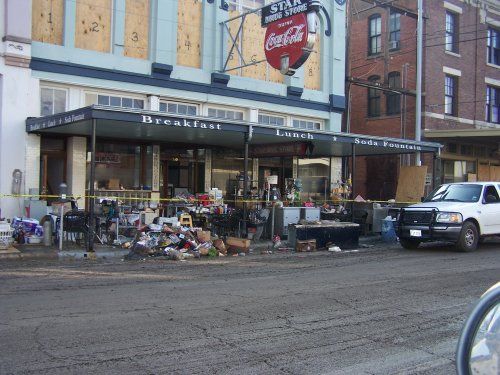 Hurricane Ike
On September 12, 2008, Galveston experienced a devastating disaster, Hurricane Ike. The Star Drug Store sustained over six and half feet of water inside its premises damaging most of the downstairs furniture, equipment and retail items. With the dedication and help of family, friends and co-workers, the Star reopened three months later on December 17, to once again serve its beloved patrons.